Between November 8th and 9th, in Comrat, the 5th International Investment Forum "Invest Găgăuzia 2019" will be held, whose main objective is to attract local and foreign investors to carry out investment activities in the territory of Gagauzia ATU.
In the session of November 8th, together with Ana CHIRIȚA, director of strategic projects, ATIC, which will moderate the session "Development of human capital for an innovative economy in Gagauzia", ​​as well as other speakers, including Liliana NICOLAESCU-ONOFREI, Minister of Education, Culture and Research of the Republic of Moldova; Olesea TANASOGLO, Deputy Governor, UTA Gagauzia; Serghei ZAHARIA, rector, Comrat State University; Selda ÖZDENOĞLU, coordinator of the Turkish Agency for Collaboration and Coordination (TIKA) in the Republic of Moldova (Tika Kishinev), Marina BZOVÎI, executive director of ATIC, Oana VODIȚA, GIZ Project Manager of VET Dual Education for the Green Economy, a speech will be delivered by Dinu ȚURCANU, Vice-Rector for Informatization, Partnerships, Institutional Image and Communication of UTM.
Starting in 2018, the Technical University of Moldova, represented by the rector, prof., dr. Viorel BOSTAN, signs an important memorandum annually with the governor of Gagauzia Irina VLAH and the vice-governor Vadim CEBAN, on the basis of which the Gagauz authorities fully cover the tuition fee for the young Gagauzians who choose to continue their studies at a faculty within UTM. The document comes to emphasize year by year the importance of engineering related professions to the authorities of the region, especially for the development of human capital, the economy of the country and, implicitly, of the economy of Gagauzia.
The international investment forum "Invest Gagauzia 360" aims to make a significant contribution to the implementation and support of innovative projects in the economic sector of the area, having a positive impact on the investment status of the region, but also of the Republic of Moldova as a whole.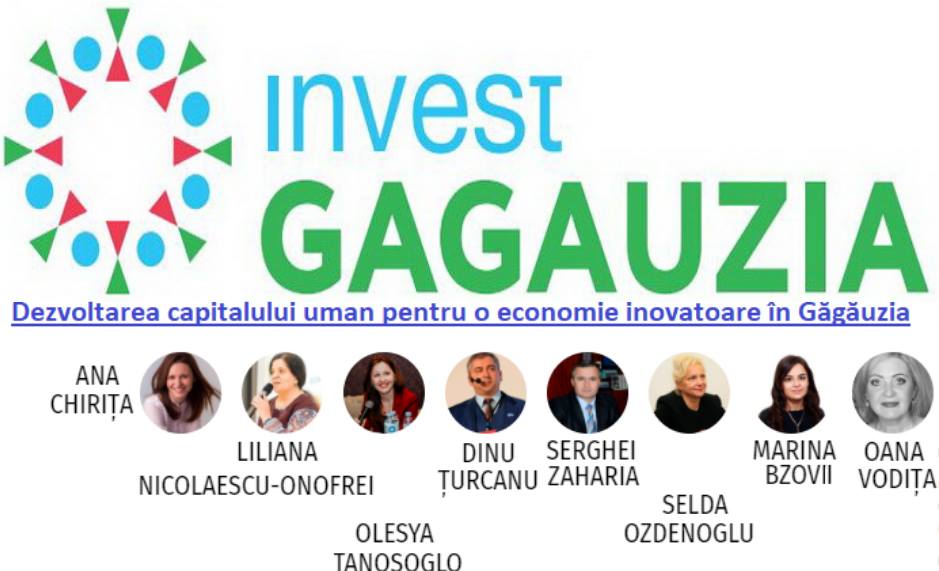 (Visited 17 times, 1 visits today)
https://utm.md/wp-content/uploads/2019/11/70850285_1111950429009854_3548935054392557568_n.jpg
250
300
Daniela
https://utm.md/wp-content/uploads/2018/12/utm-logo.png
Daniela
2019-11-05 16:48:44
2019-11-13 14:18:38
The importance of the UTM-UTAG Memorandum, "Invest Gagauzia 2019"